Regular price
$2,799.00 USD
Regular price
Sale price
$2,799.00 USD
Unit price
per
Sale
Sold out
Ecomobl Telum BA 2-IN-1 4WD Samsung 40T 12S6P Electric Mountainboard 
★ THE "TELUM BA" USES SAMSUNG 40T BATTERY AND AN 8 AMP CHARGER!!

It uses the best Samsung 40T power battery on the market, which is absolutely safe and reliable.
"TELUM BA" weighs for 55-70 lbs and the alternative battery is only 8 KG. You will be able to spend infinite time on enjoying off-road and up 47% to 57% grades, just depended on how many batteries you take with yourself.
Actually, with the installation of the headlights and the taillights, you can even ride for the whole night.
★ 100% CARBON FIBER DECK!! 2IN1 TIRES, 15000W EXTREME HIGH POWER EXTREME HIGH TORQUE MOTORS.

You can swap these 2 types of tires(pneumatic tires 230*80mm and non-pneumatic tires 250*55mm)at will.
The one-of-a-kind Samsung 40T 12S6P (1152 WH) battery which is placed on the top of a flexible and drop-down carbon fiber deck can be quickly replaced by a swappable battery in your backpack. Each battery can give you a range between 45 to 60 km. However, that is not all.
The "TELUM BA" is driven by FOUR 3750 Watt motors , which can accelerate its speed up to 35 mph.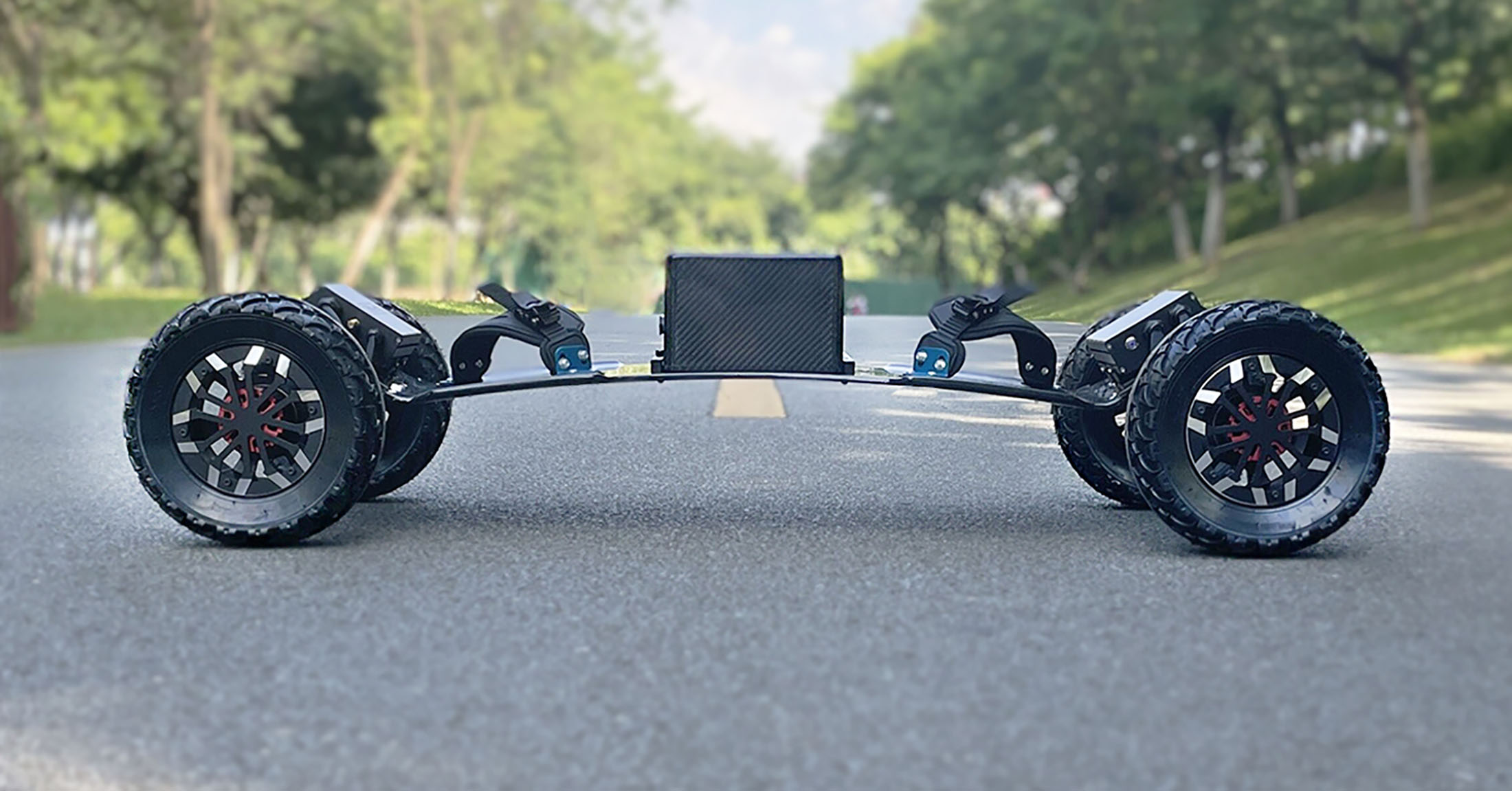 SAMSUNG 40T DYNAMICAL SYSTEM

INCLINE: 47%-57% GRADIENT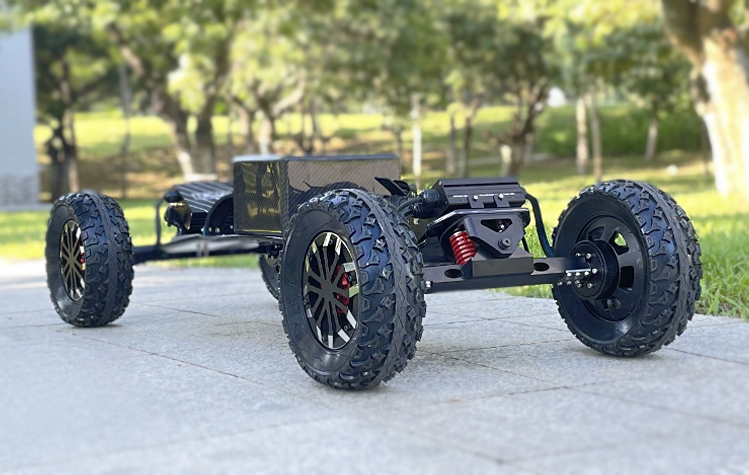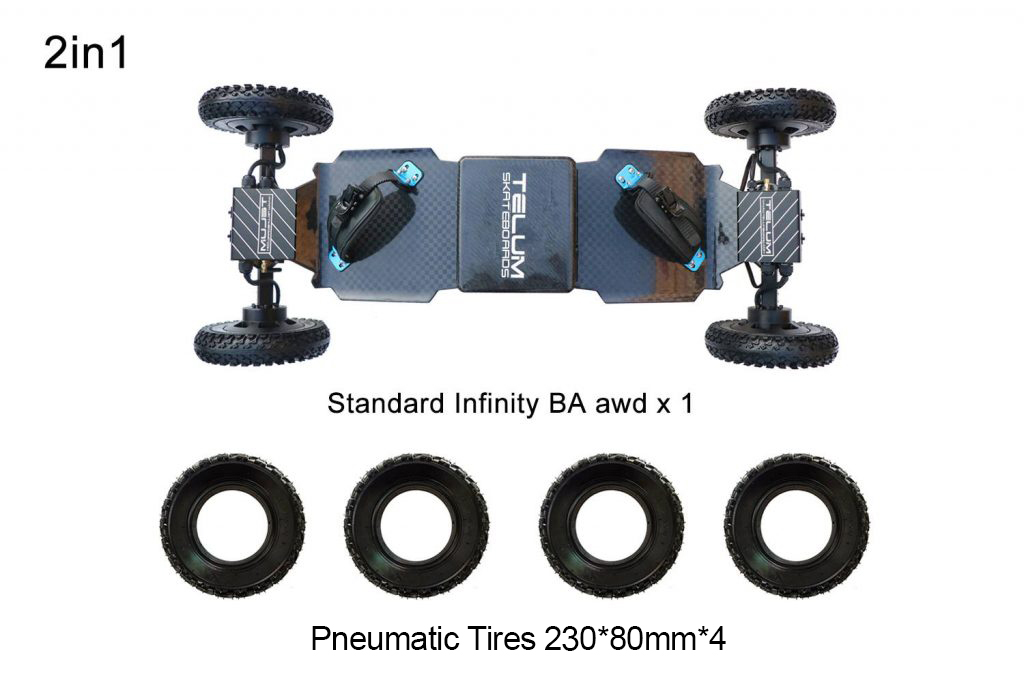 (1) The unique 10 inches mountain board with enormous wheels on the market can help you conquer all kinds of terrains. (meadow, muddy road, snow, rugged mountain path and so on). It possesses larger size and stronger power. Compared with other mountain boards, it is absolutely the eldest brother.
(2) It is the only mountain board on the market that integrates the lights on to the truck. It is quite easy for you to ride at nighttime with it. The combination of carbon fiber deck as well as carbon fiber battery case gives it impeccable appearance.
(3) The new Telum is the unique springboard that owns lights and an alternative battery at the same time. It can give you so much power to concentrate on jumping and never get nervous about carry your board home at the end of the day. You can even explore some of the more exciting trails or lanes at nighttime when all of your friends are forced to just watch you play or head back home.
(4) Pneumatic tires 230*80mm and non-pneumatic tires 250*55mm : You can swap these 2 types of tires at will. The new waterproof ESCs (motherboards) can undertake the moisture as long as you do not soak the board in the water.
(5) From the lower center of gravity of the carbon fiber drop deck to the 10-inch solid rubber tires and completing with the carbon fiber battery case, this 15000 Watt beast dominates over any other boards.
(6) Fast Swappable alternative Battery Pack.
You are able to change the battery case rapidly. An alternative battery can by placed in a backpack or tied on the rear part of the board. When the main battery runs out, easily swap it with another battery. The time of your riding is infinite ! And you will never need to walk your Esk8 back home !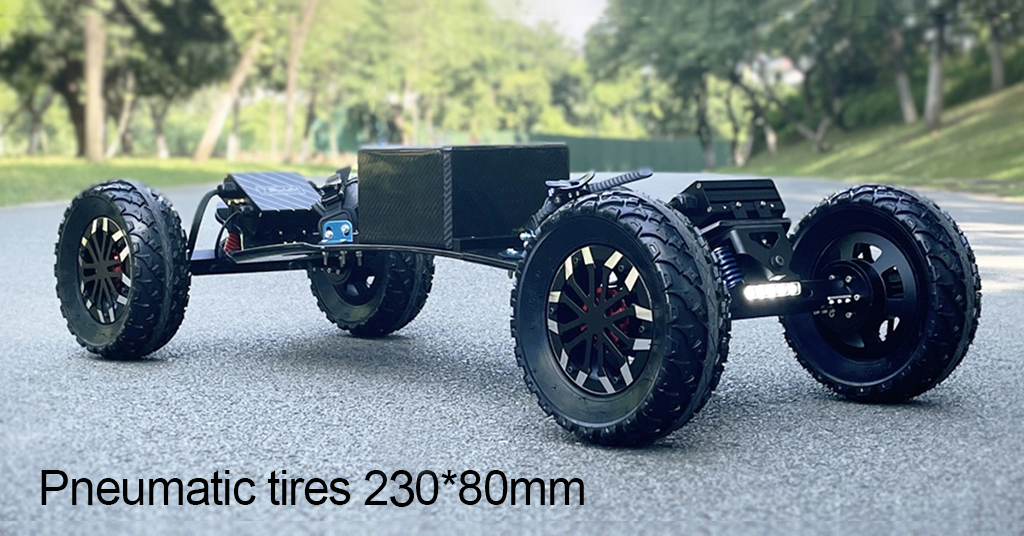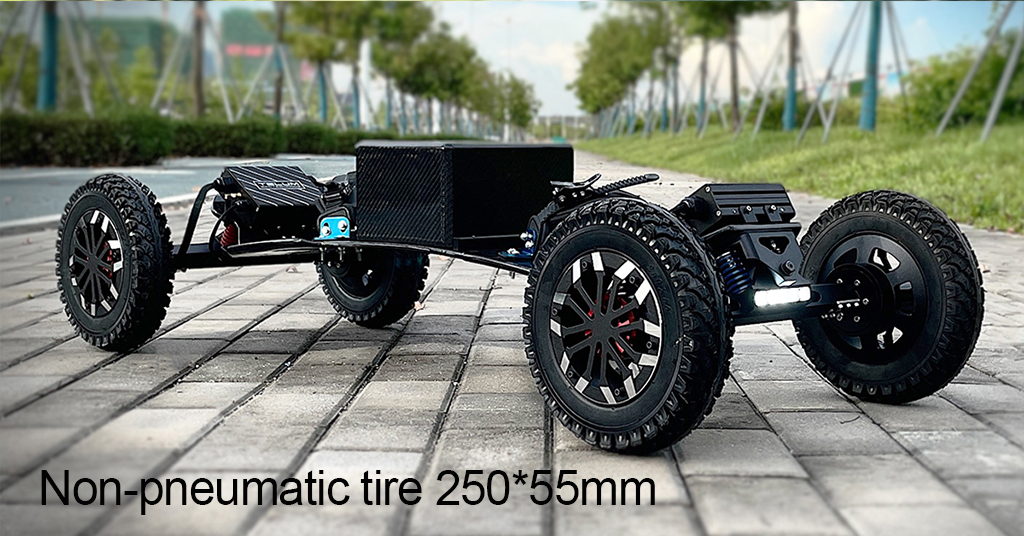 ★ Here is how the TELUM BA sets itself apart:
DIFFERENCE

TELUM BA

THE OTHER BRANDS

TRUCKS TYPE

Four springs Trucks
This form of trucks is well received for downhill skaters and offers extra stability at speed and over rugged terrain.
Double Kingpin Trucks
This form of trucks offers great flexibility but are astable at speed and increases ride height to the board which further reduces stability.

HANGER WIDTH

20 inch
As for off-road stability, the wider the more stable. TELUM's hangers are wider than mountain boards trucks from Tramp and MBS.
12 inch
Smaller size of truck will give better maneuverability but does not offer adequate constancy for use of true off road.

TIRES & LIGHT

10 inch knobbies /Headlight and taillight
These are the criterion for Telum boards. Suitable for subjugating off road trails.
6 or 7 inch street tires /no lights
These are significant for riding on the streets but would struggle when encountered with real off road terrain.

DRIVE TRAIN

6385 motors with planetary gear drives
Bigger motors = more torque.
Gear drives allows for better power transfer compare to belts.
50xx motors with belt drives
Smaller motors provide a smaller battery size at the cost of power.
Belts can snap when debris get stuck in the drive.


HIGHTLIGHTS OF THE TELUM BA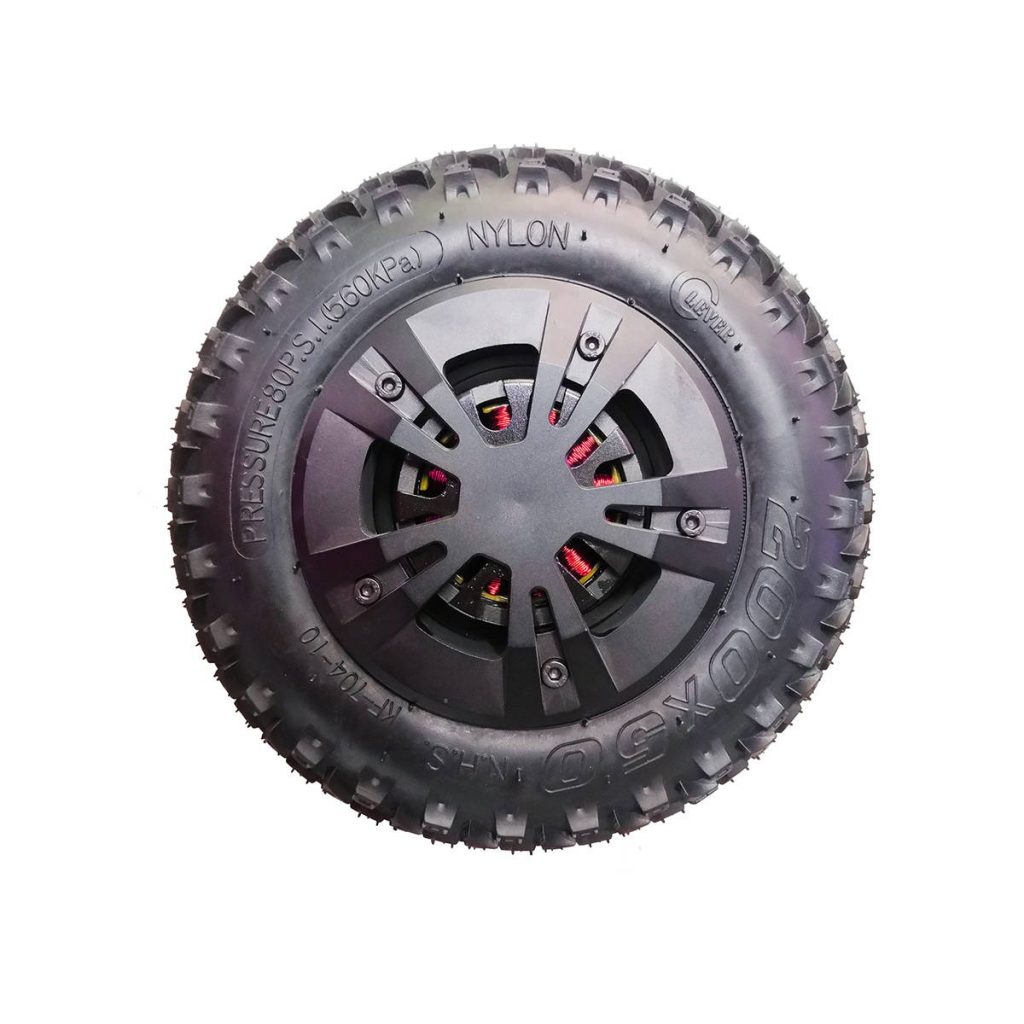 Ecomobl's Innovation Design
Our revolutionary motor positioning changes the rule of the game. Our planetary gear motors are not the traditional "hub" motors as you imagine. We took away the motors from behind or under the board where they are fragile and made full use of the dead space in the wheel hub. This design protects the motor and establishes a cleaner and more streamline performance at the same time.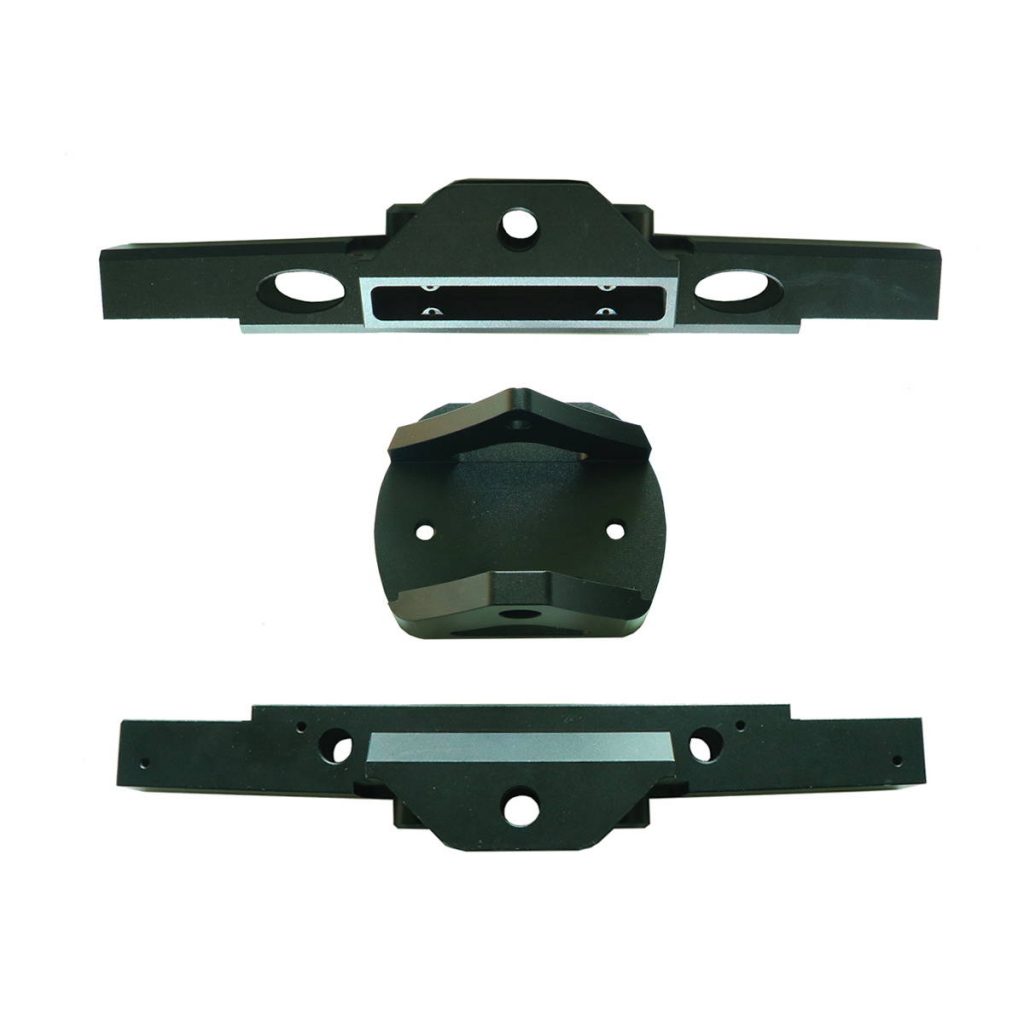 Deeply Feel the Telum's Difference
We were not going to produce a board that can achieve some normal functions. Unlike the "AT Boards " our competition provides, the TELUM is designed for conquering hills and off road trails, being able to ride in the city as well.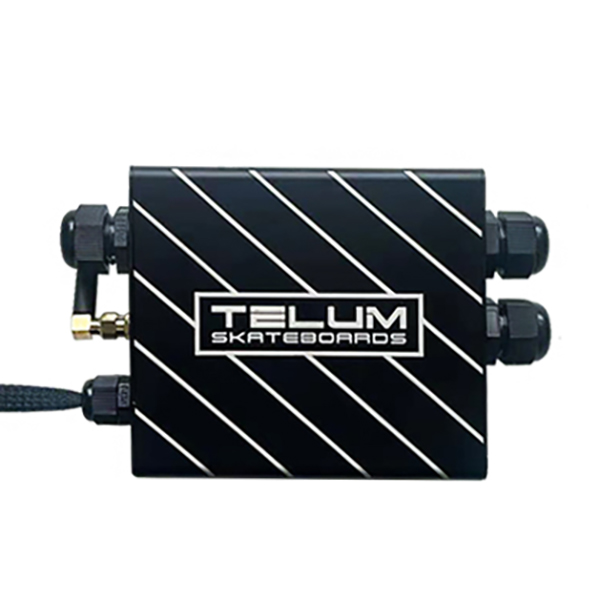 Ecomobl ESC Which Inherited all the Advantages from VESC
ECOMOBL develops the newest waterproof ESC, this one is based on VESC and inherits all its advantages which includes comprehensive functionality and wonderful power transmission as well as accurate regulation of movement and braking. It gives you steady acceleration, braking control. This ESC is configured at 65 Amps in order to provide amazing acceleration and hill climbing ability.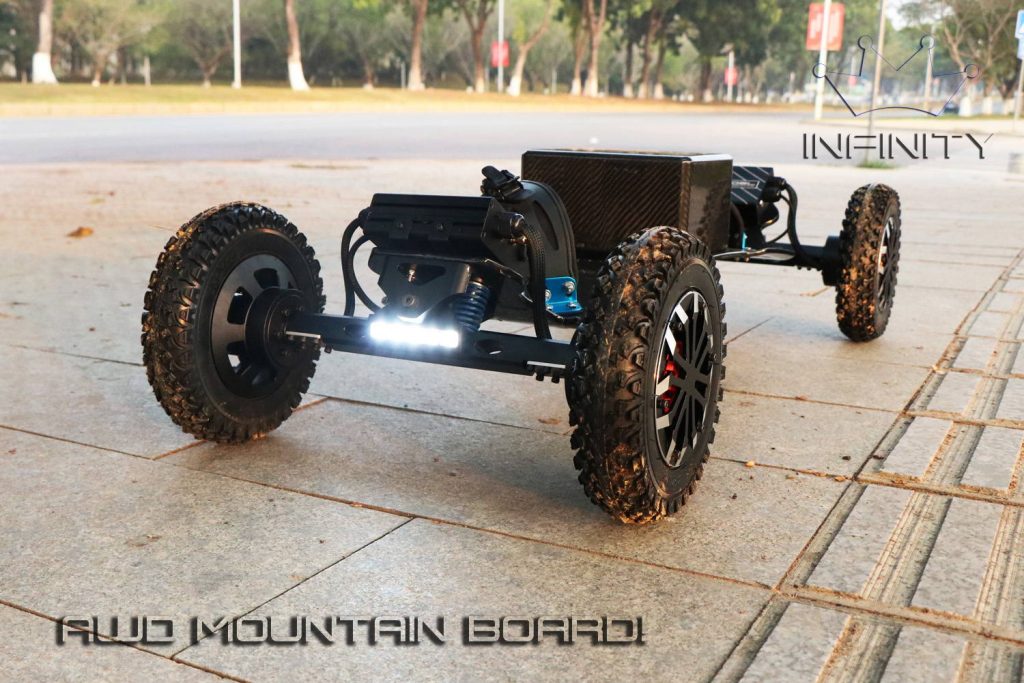 ★ SOLID ALUMINUM CNC PARTS.
1. With the collaboration of 21 layers carbon fiber deck and carbon fiber battery case, the entire board becomes more luxury and coordinated.
2. All accessories components including shock towers, control rods, hubs, gears and linkages are milled from aerospace grade aluminum. This board is built for undertaking a hit.
3. We protect our batteries by a precision bent, thick aluminum box. It is pretty tough so you don not need to worry.
★ GET RANGE & POWER WITH SAMSUNG 40T BATTERY CONFIGURATIONS.
As a favorite in the DIY field, our 40T cells have exceedingly eminent continuous amp discharge rates. While some cells have only 1 of high power or high amperage, our battery has both of them. This high amperage guarantees strong torque which transfers to better hill climbing, better movement of larger riders, quicker launch accelerations and more power for the TELUM 's 65 amp ESC*2 to tap into. All with less battery sag under 50% charge than other batteries.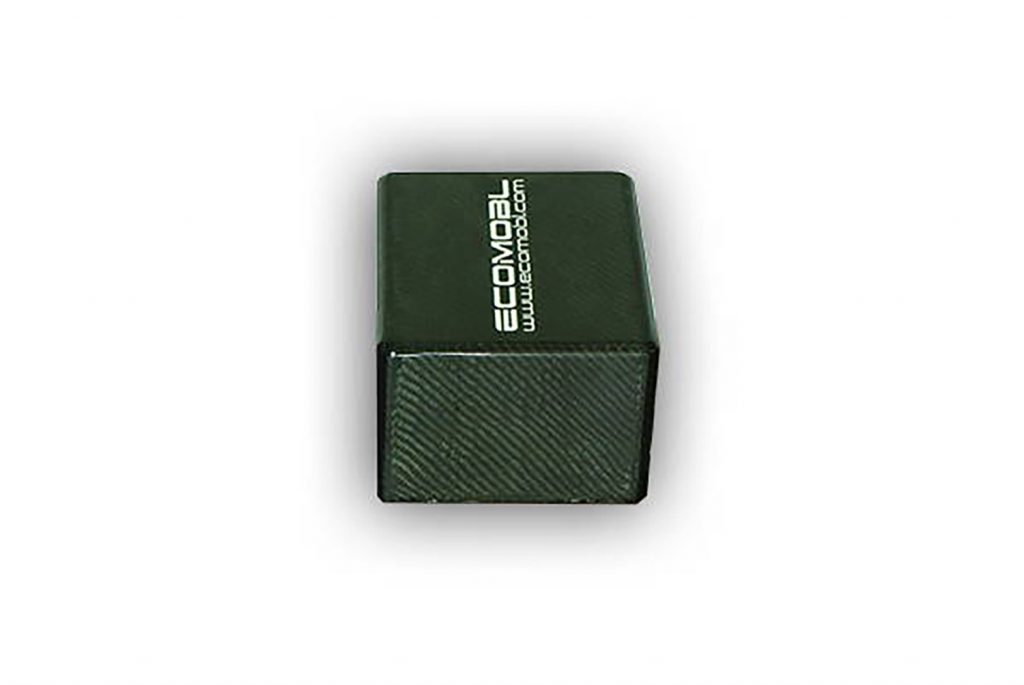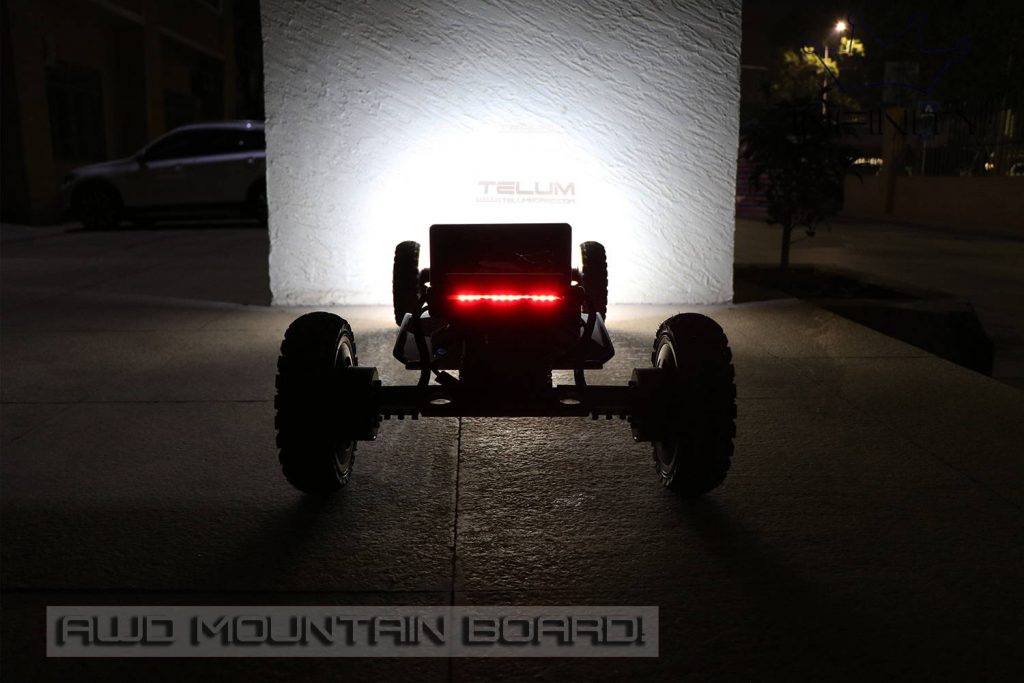 ★ THE HEADLIGHT IS EXCEEDINGLY BRIGHT.
1. It is totally suitable for you to ride at nighttime. The headlight owns the light range of 10-15 meters.
2. The front and rear parts of the board are finished with lights which can be operated by the screen remote.
3.The screen remote control has the newest characteristics, constant road speed, cruise navigation, distance traveled and so on.
View full details