Regular price
$899.00 USD
Regular price
Sale price
$899.00 USD
Unit price
per
Sale
Sold out
Ecomobl ET 2WD 12S3P Street/All Terrain Electric Longboard 
ECOMOBL ET IS A DIFFERENT MACHINE.
The double drop down board gives it a low center of gravity for better control and the 38 cm wide trucks gives it even greater stability. Extremely light weight (only 12.5 kg).
It's unique airless wheels 150 x 50 mm is ideal for city, uneven asphalt or dirt roads. These tires have an internal honeycomb structure, so that tire punctures are no longer a worry. The honeycomb structure also ensures a tight grip, and greatly reduces vibration.
ULTRA-LONG RANGE AND HIGHEST TOP SPEED
Boasting a range of 20 miles with real world test conditions (test rider weighs 75kg travelling at 28km/h on 150mm off-road wheels). The ET also has the highest top speed of any production boards on the market, at a whopping 35mph, all while maintaining more torque than you'll ever need.
150MM WHEELS 12S BATTERY
Top Speed: 35mph/56km.
Range: 20-25miles/32-40km.
Battery Pack: 648Wh 12s3p Samsung 50E (or Samsung 40T)
Weight: 27lbs/12.2kg.
Motor: 2 x 2000W planetary gear drive.
Wheels: 6″ airless rubber wheels
INCLINE: 25%-35% GRADIENT

★★★★★
DELIVERED WITHIN A WEEK
THIS IS THE ELECTRIC SKATEBOARD OF YOUR DREAMS WITH PRICING OPTIONS YOU CAN AFFORD.
ET has a cool lighting system that other skateboards don't have. You will be the brightest star at night.
Designed by automotive engineers and featuring an innovative turning radius and stability control system, ET boards allow for a terrific carving experience on roads, and the opportunity to tame terrains that other boards wouldn't dare.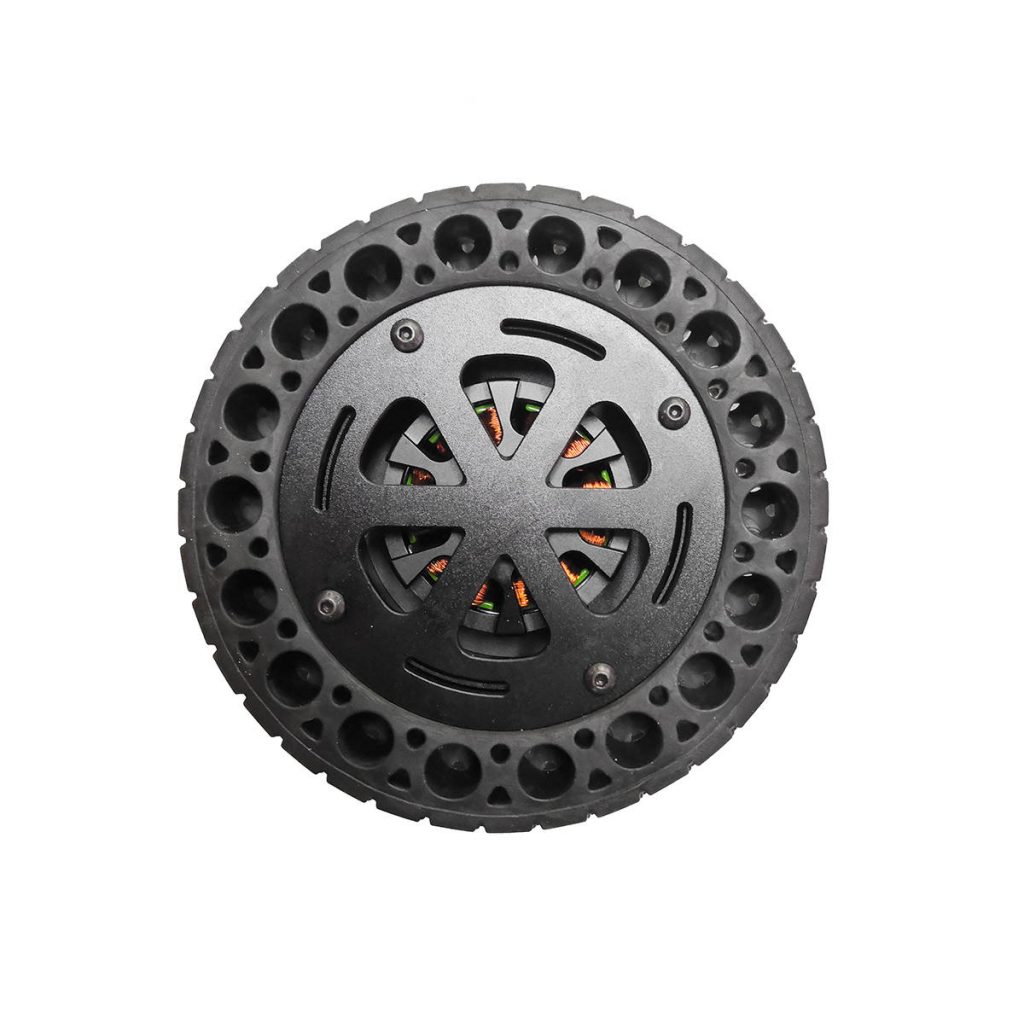 ECOMOBL'S INNOVATIVE DESIGN
Our revolutionary motor positioning is a game changer. Our planetary gear motors are not your traditional "hub" motors. We removed the motors from behind or under the board where they are vulnerable and utilized the dead space in the wheel hub.  This protects both the motor and creates a cleaner, more streamlined look.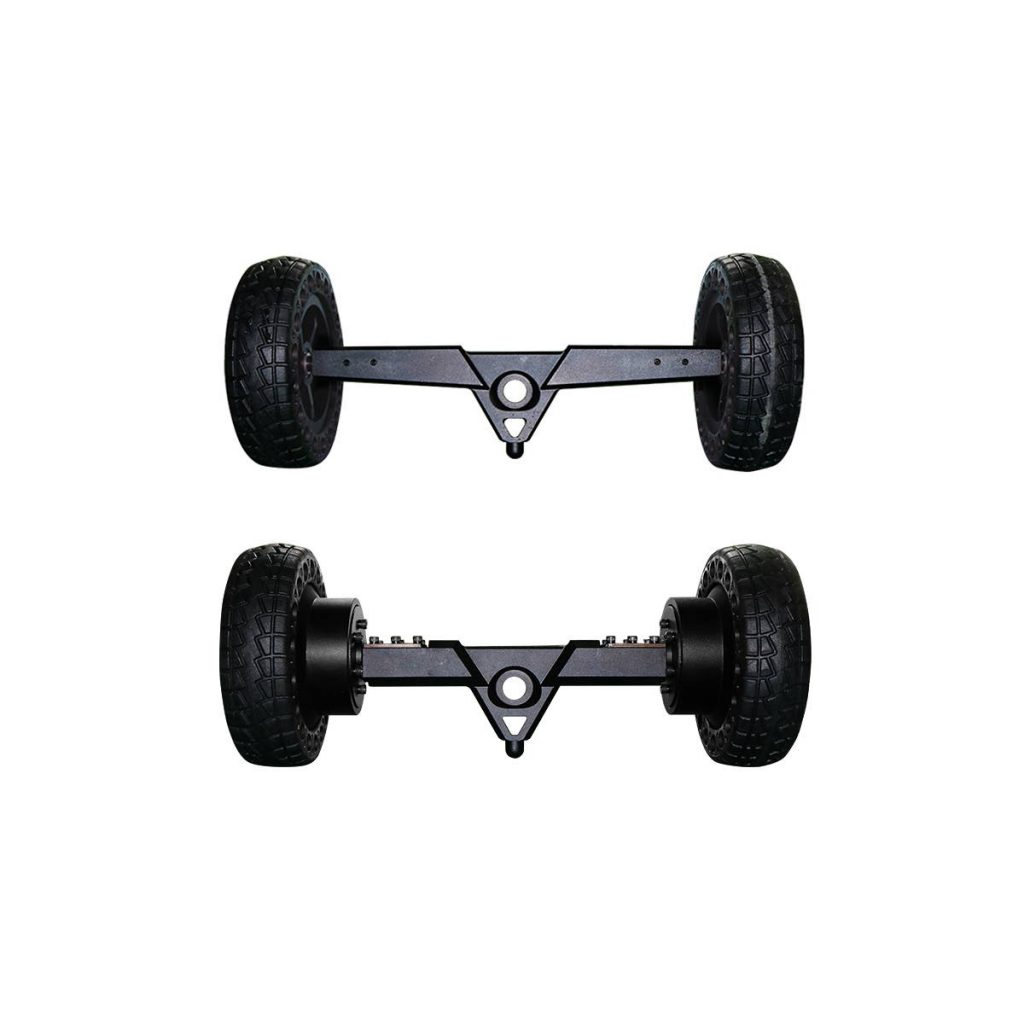 We refer to most skateboards on the market, and finally, we designed the width of the ET truck to 38 cm (15 inches). This width can greatly maintain the stability of the ET at high speeds, and also increase the ET's carving ability. The 15-inch width truck is unique among skateboards on the market under $1800.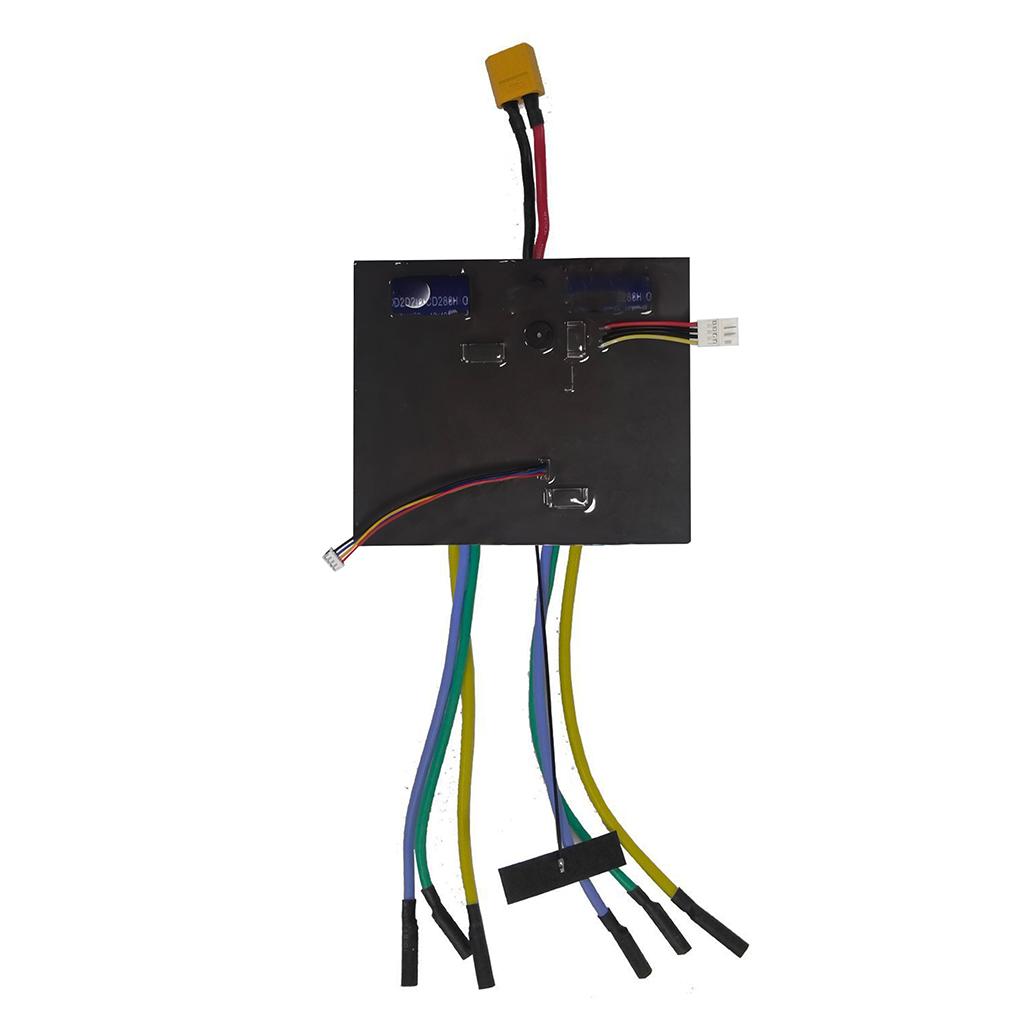 Ecomobl the newest waterproof ESC provides smooth acceleration and braking control, as well as eliminating input lag. This ESC is also configured to 35 Amps to give phenomenal acceleration and hill climbing capabilities.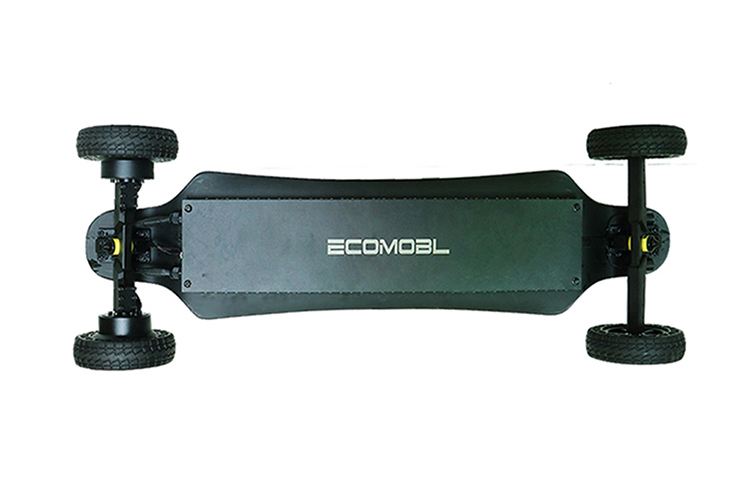 ★ SOLID ALUMINUM CNC ACCESSORIES.
1.All ACCESSORIES components including trucks, motor cover, hubs, gears and truck base are milled from aerospace grade aluminum. This board is built to take a beating.
2. We protect our batteries through a precision bent, thick aluminum box. It's beefy so you don't have to worry.
★ GET RANGE & POWER WITH 10C BATTERY CONFIGURATIONS.
A favorite in the DIY scene, our 10C cells have extremely high continuous amp discharge rates. While some cells have only 1 of high capacity or high amperage our battery has both. This high amperage ensures powerful torque which translates to better hill climbing, better movement of larger riders, faster launch accelerations and more power for the ET's 35 amp ESCs to tap into. All with less battery sag below 50% charge than other batteries.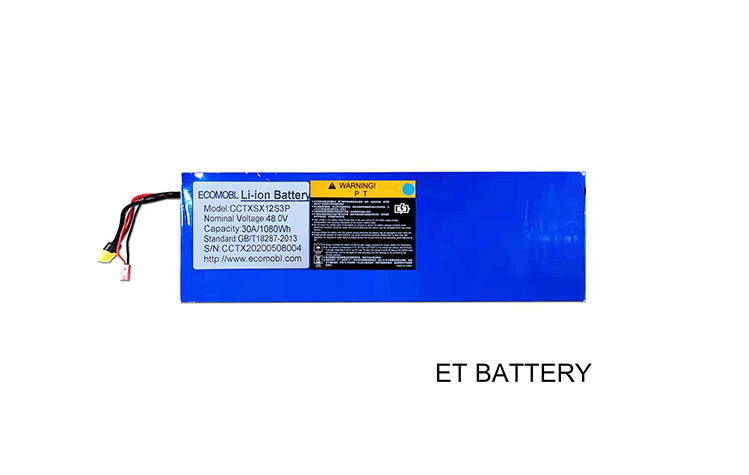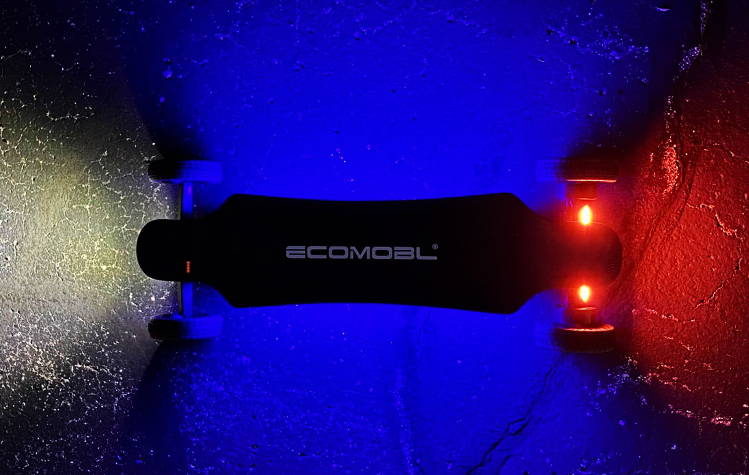 ★ THE HEADLIGHT IS EXTREMELY BRIGHT.
1. It is perfectly suitable for you to ride at night. The headlight has a lighting range of 10-15 meters.
2. The front, sides and rear of the board are complete with lights which can be controlled from the screen remote.
3. The screen remote control has the latest features, fixed road speed, cruise control, distance traveled and more.
View full details