Regular price
$947.11 USD
Regular price
$999.00 USD
Sale price
$947.11 USD
Unit price
per
Sale
Sold out
AlorAir Sentinel HD90 Conventional Dehumidifier
This is one of the most reliable dehumidifiers in the market. While it is also applicable for commercial use such as in office spaces, it is being widely used for basements and crawl spaces. This is mostly due to its stable and steady performance without incurring too much noise and electrical consumption. Homeowners are able to save while enjoying its dehumidifying capabilities.
Especially in a home with children and elderlies, it is important to maintain the safest indoor air quality to support their fragile health. This can be done by the use of a reliable dehumidifier. It will do its job of extracting excess moisture which is the reason for having a habitable environment for molds and other harmful entities that bring allergies, skin irritations, respiratory issues, and other immune-related diseases.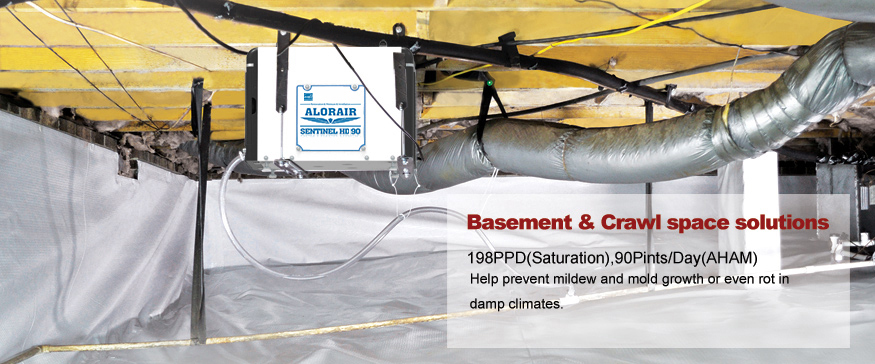 Features
• Built with an automatic defrosting system
• Energy Star certified
• Has a high COP
• Has a remote humidistat feature
• Gravity drained
• Equipped with a rare alloy tube evaporator
• Ergonomically designed for easy dismantling
• Has a rotary compressor
• Proven to extract the maximum amount of excess moisture even in environments with low humidity
• Has an intelligent power-off memory protection
• Can be remotely controlled (Remote is separately sold)
• Has a compact design
• Short-cycling resistant
• Supply duct optional 
Specifications
• Current: 5.56A
• Size/Coverage: Up to 2,600 sq. ft.
• Noise Level: <58 DBA
• Capacity: 198 ppd (Saturation 90°F - 80%), 90ppd (AHAM 80°F - 60%)
• Airflow: 210CFM, 350CMH
• Dimensions (LxWxH): 23.2" x 15.2" x 17.7"
• Refrigerant: R410A
• Power: 115V/60Hz
• COP: 2.69L/kWh
• Filter: Pre-filter (Optional MERV-8)
• Draining: Gravity drained
• Functioning Temperature Range: 33.8°F -105°F
• Defrosting Control System: Automatic Defrosting
• Functioning Humidity Range: 36%-90%
• Shipping Weight: 79.6lbs (36.18kg)
• Loading quantity: 20ft:180Sets/40ft:412Sets/40ft HQ:515Sets
Removable feet
Benefits
1. Protection from Diseases – Environments with high humidity are where harmful microorganisms live and harm the surfaces they reach. Their small size is often deceiving as they are able to be highly detrimental. Without proper extraction and prevention, they can bring various health risks such as allergies, skin irritations, respiratory illness, and immune-related diseases. Another harmful group that brings health risks are mosquitoes. They, too, thrive in humid places. They have the ability to infect a person with malignant diseases such as dengue or malaria. Fortunately, the use of a dehumidifier is the best proven way to prevent their growth and damaging effects.
2. Economical and Cost-Effective: Purchasing a dehumidifier is one of the best investments a person can make. It is designed to operate optimally with only a conservative use of energy. Moreover, with its long-term benefits, you are certain to have the most reliable prevention on common damages that take place because of excess moisture. Thus, investing on a dehumidifier saves you both time and money without having to do much.
3. Optimal Restoration Assistance – Because of its superb features and specifications, users are assured to obtain maximum performance to ease their restoration job. It is portable, durable, and very reliable when it comes to heavy water damage restoration projects.
4. Protection of Properties Against Damage – As the dehumidifier creates the most suitable breathing atmosphere to your home, it simultaneously keeps it inhospitable for harmful microorganisms to thrive and harm your valuables. You would not need to worry about molds in your clothes or shoes, damaged electrical wirings, and other related issues that come from having excess moisture.
5. Prioritized Safety Due to Prevention of Structural Issues – Accidents can be widely prevented when you have the constant effect of a dehumidifier at home that prevents excess moisture from weakening your home's structure and foundation.
6. Conducive WorkPlace for Higher Productivity – It is a proven fact that a workplace is positively affected by its favorable breathing atmosphere. By providing a clean and safe ventilation, employees are certain to provide optimal productivity and benefit from each other's motivated work ethic.
So, whether you are a homeowner or a business enthusiast, investing in a dehumidifier will surely provide you with all these benefits in your daily life.
More so, this and all of our dehumidifiers are supported by adependable warranty coverage which you can check out in this website as well. For more inquiries, do not hesitate to contact any of our customer service representatives. We are more than happy to help you make a decision for your dehumidification needs.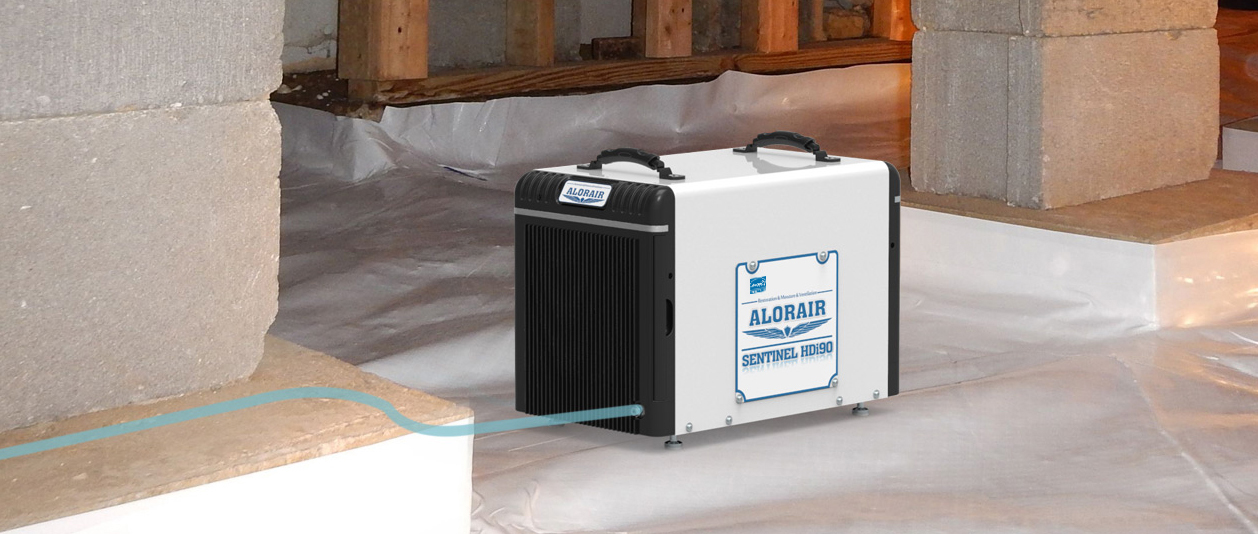 View full details